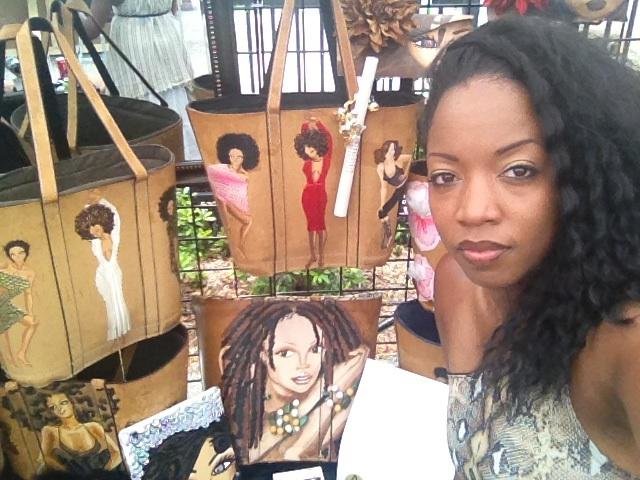 Dionne Green, creator of SUSEJ DESIGNS, was born in San Antonio, Texas. As a daughter of military parents, she spent most of her childhood traveling the world. During her teens, Dionne moved to El Paso, Texas and enrolled at the University Texas at El Paso, initially taking up courses in accounting.

Growing up, Green always knew she wanted to work in fashion and later transferred to Howard University in Washington, D.C to study Fashion Merchandising. It was during her time at Howard that Green discovered her passion for Illustration. She later redirected her studies abroad to concentrate on Fashion Design at the renowned Istituto Marangoni in Milan, Italy, one of Europe's leading Fashion Design schools. Here, her enthusiasm and natural ability was fully developed as she learned the art of illustration and the skills required to build a collection.

Upon completion of her studies, she returned to Washington, D.C. with a remarkable portfolio and a wealth of knowledge. Green wanted to combine her designs with something that women could take pride in and appreciate; from that SUSEJ DESIGNS was born.

Dionne Green is the sole creator and developer for SUSEJ DESIGNS, In the future, Green plans to offer women's clothing and other accessories.
Celebrate yourself... with SUSEJ DESIGNS!