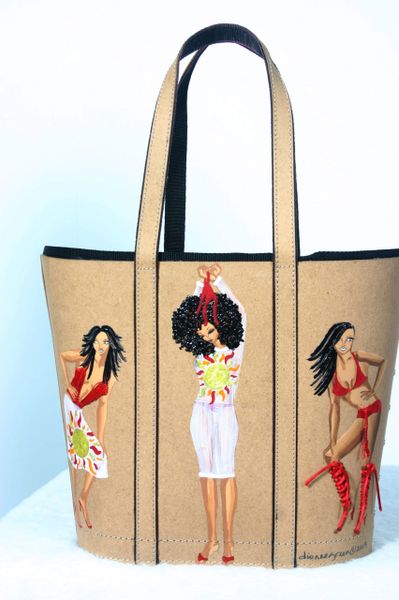 MILANO SUMMER
ALLOW 4-6 WEEKS TO SHIP
Leather
13"x17"
Certificate of Authenticity Included.
Hand-Painted Artwork w/3-D Embellisments.
Only 100 to be made.
Drawstring Closure. 
 Figure 1:  Embroidered red swimsuit w/white sheer "cover-up" skirt with sun applique.
Figure 2:  White sheer "cover-up dress with sun applique, & red suede textured bikini top.
Figure 3:  Red suede textured bikini w/red satin lace up sandals.